Comedy Festival, Iveagh Gardens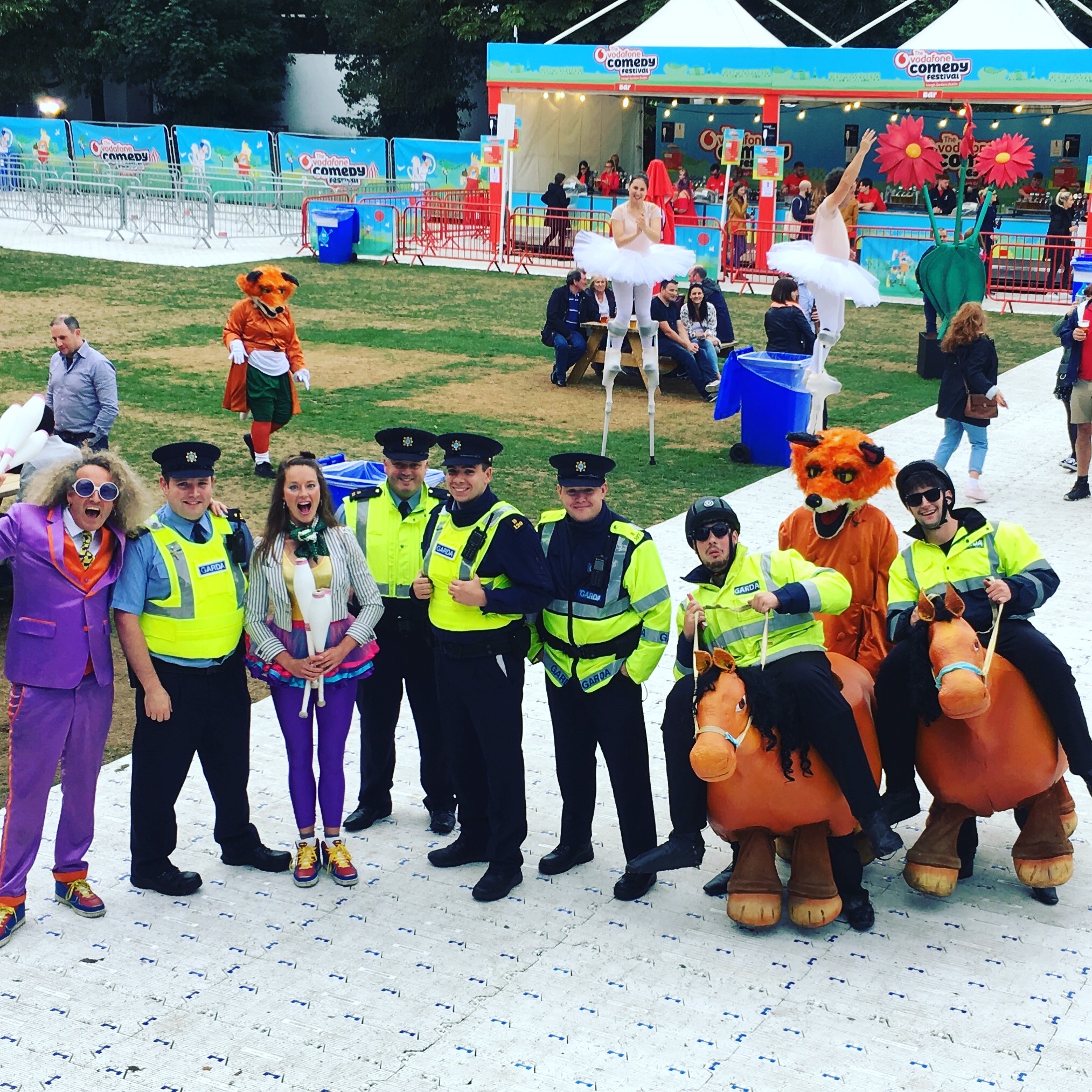 Acro artists, jugglers, stilt walkers, crazy paparzzi, jousting knights, hilarious GardaI on horseback, escaped convicts, cavemen, fire breathers, fallen angels, carny barkers are just some of the acts that Turning Pirate programme annually to liven up the gardens every year.

We love our circus family and keep in touch with them throughout the year. We work with the very best Ireland has to offer and frequently book outdoor entertainment for corporate, charity and private events.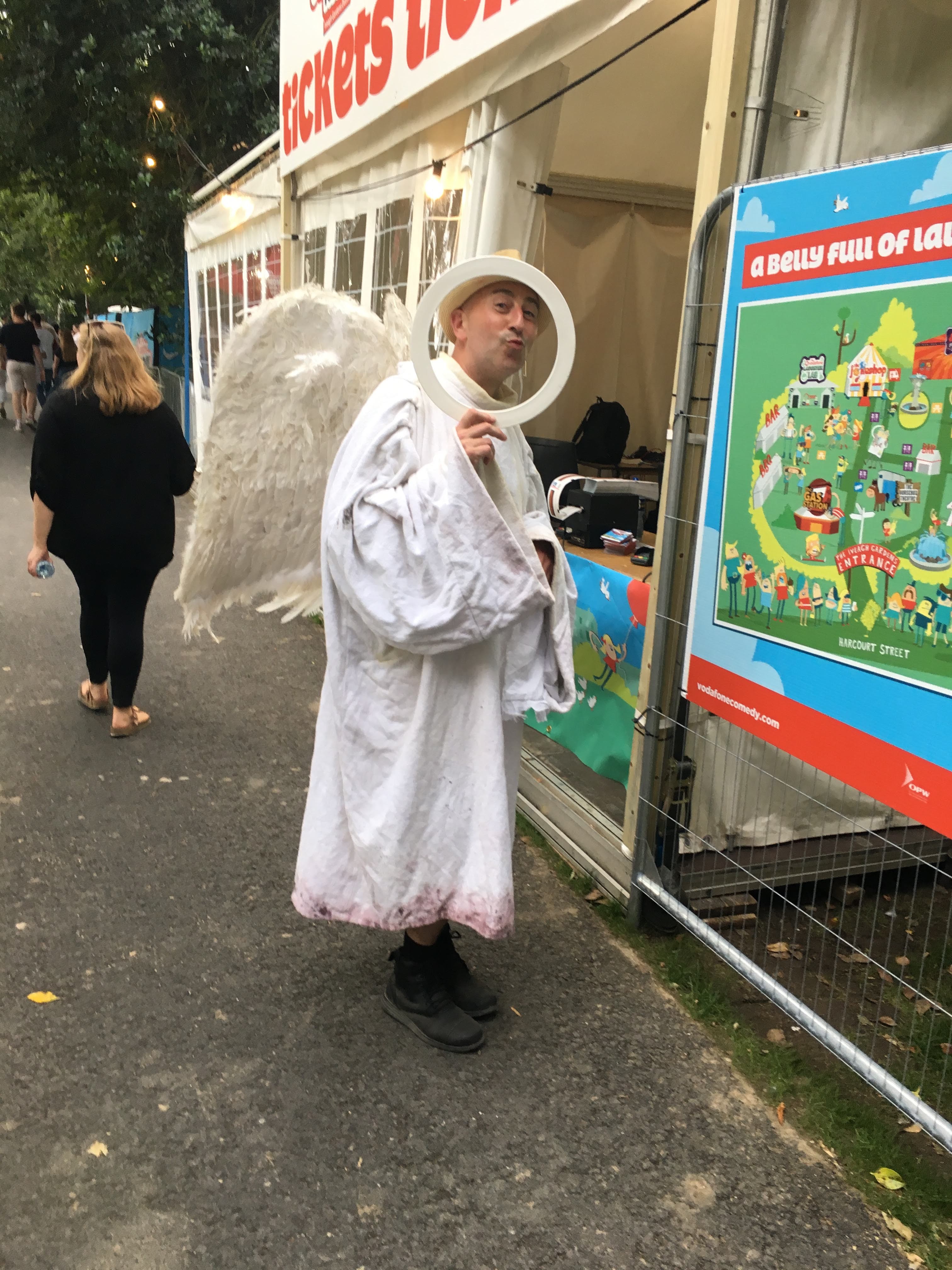 The Iveagh Gardens Comedy Festival is up there amongst our most fun annual gigs. The Iveagh Gardens have played host to Aiken Promotions' Comedy Festival for a number of years. While Aiken have been bringing in some of the best comedians, both homegrown and international, Turning Pirate has been bringing together street performers and carnival bands from all over the country and beyond, and have played a large part in making the festival one of the best 'feel good' weekends Dublin has to offer.